Business management
and booking platform
for executive car service
& limo companies
Bookinglane provides solutions that connect your business
with clients and affiliates, and support your business in the
long run - all in your smartphone.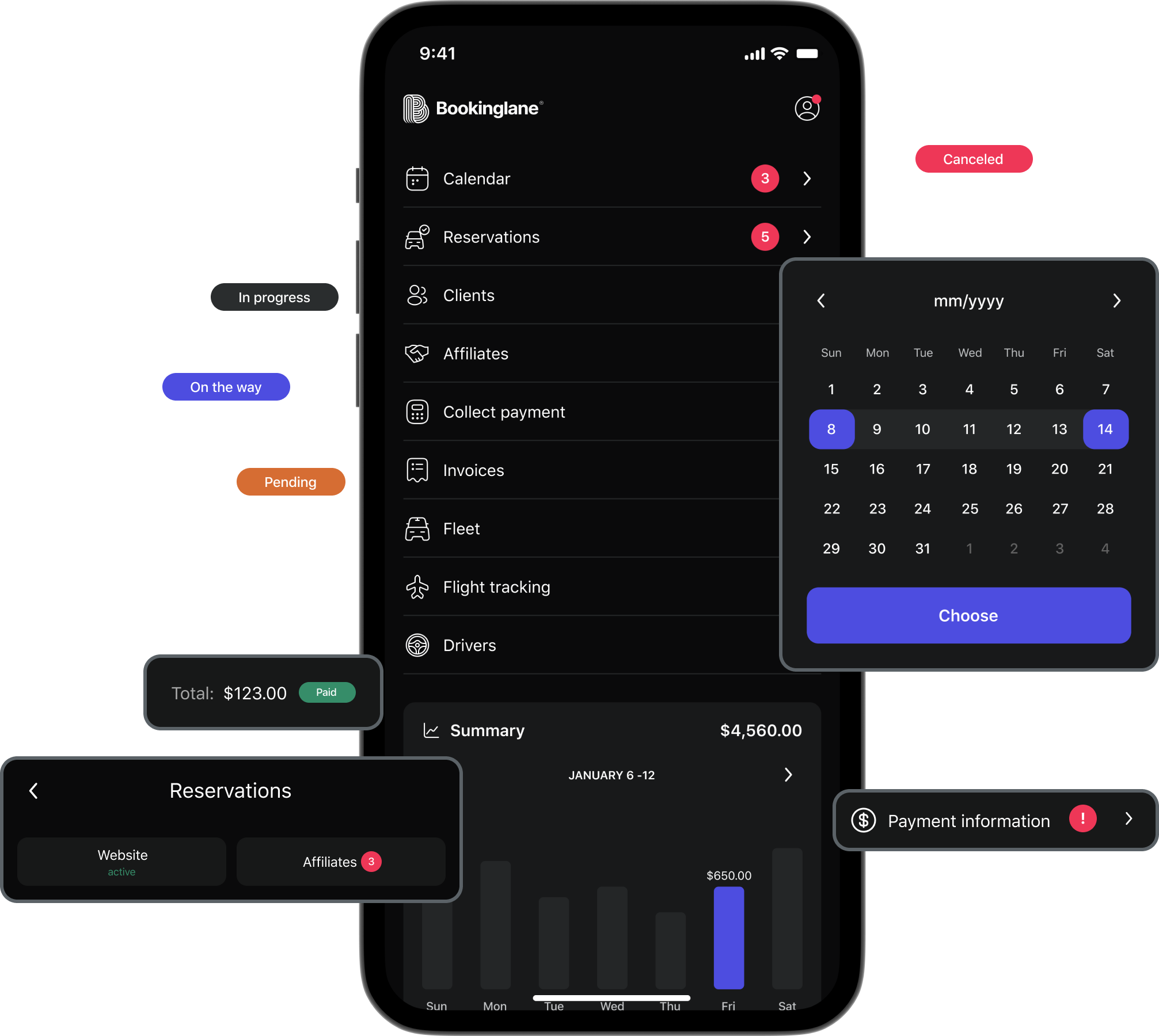 Why Bookinglane?
The limousine and executive car service industry has been notoriously slow to adopt technological advancements for over 15 years. Limousine business are continuously losing out on potential revenue as a result of inefficient booking, payment and customer relationship management systems. Bookinglane addresses all of these issues and more! Run your business from palm of your hand!

We help limousine companies like yours to become more visible on the market, partner with affiliates and increase profits with maximum booking efficiency. Your entire business is in your smartphone. Take your business with you anywhere you go!
Pricing
Affiliate network

Reservation management

Daily business management

Payment solution

Website integration

Online booking tools

Instant invoicing

Flight tracking

Weekly feature updates

User friendly

No office required

Run your business on the go

Increase earnings

Cancel anytime
Website landing page & SEO

Customized website booking tool (Widget)

12-month mobile app subscription
Website booking tool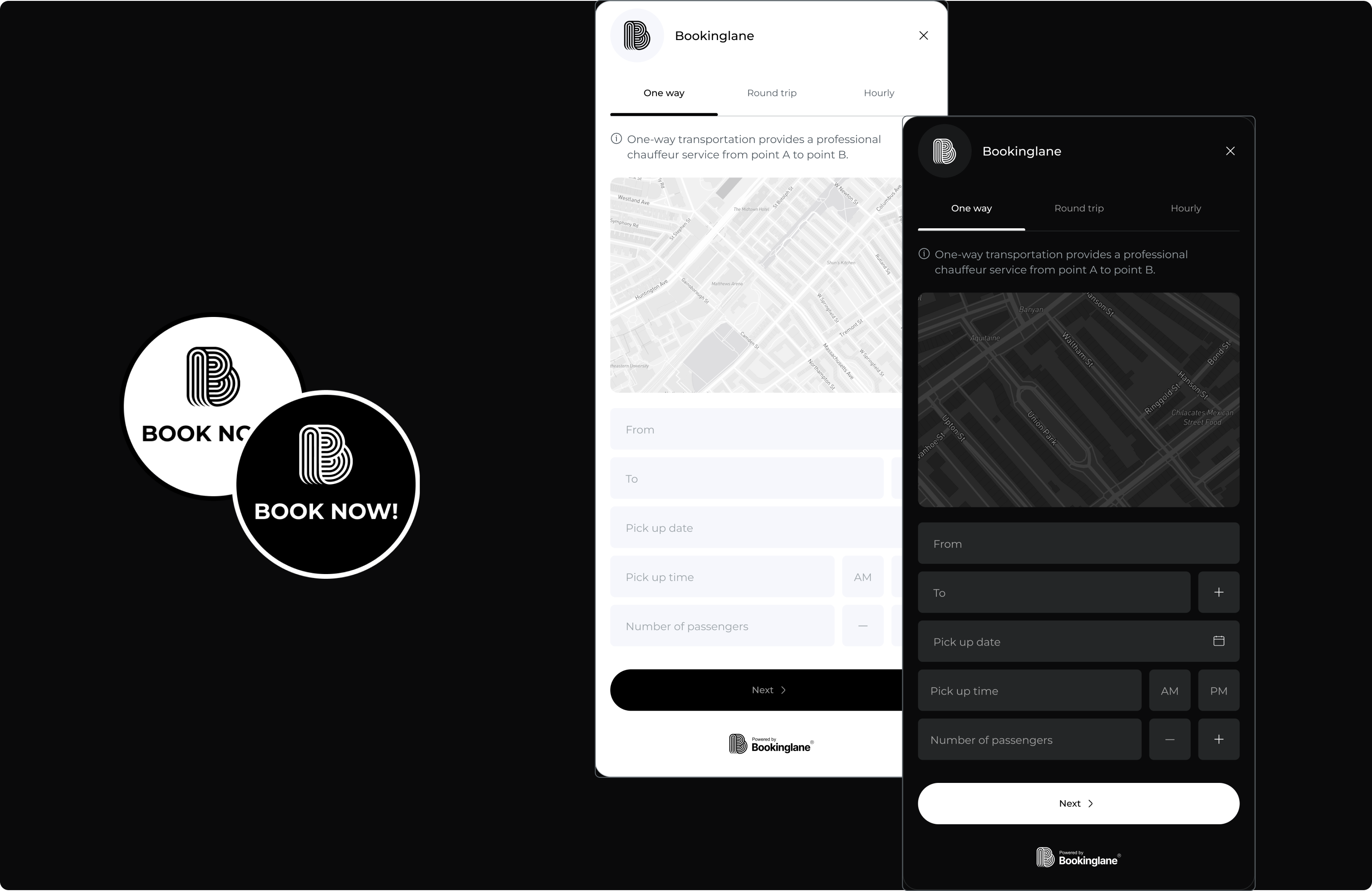 Booking widget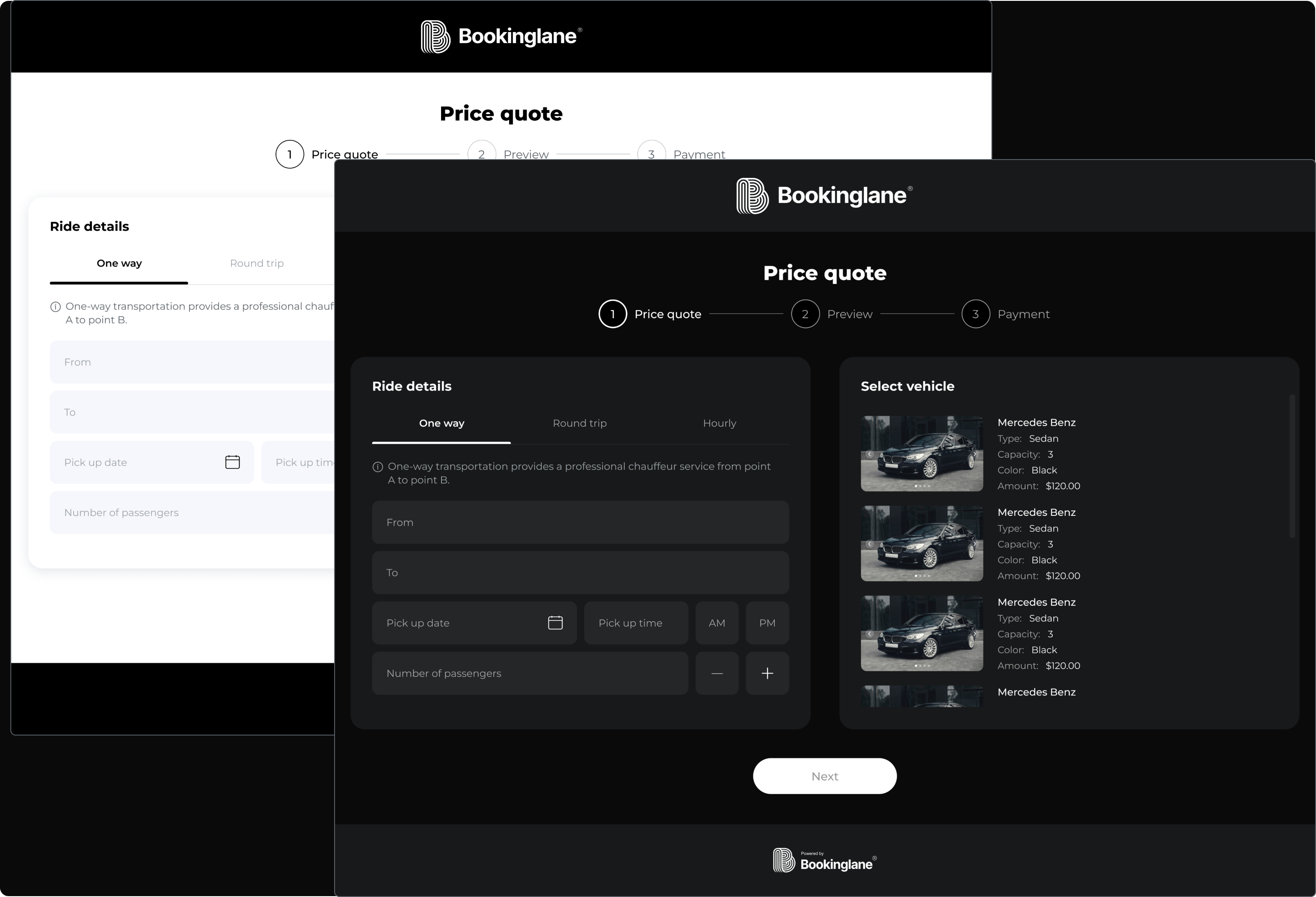 Booking page
Already have your own business website? We have good news for you! We've created the Bookinglane customized widget and booking page that will integrate your website with our app based on your preference, so you could easily accept reservations on both ends. It's a win-win for you and your clients.
About us
Our goal is to connect limo business owners and independent operators across the globe with our latest technologies and automation solutions. Through firsthand experience of operating the executive car service business, we were able to identify the key pain points of the grossly underserved executive car service and limo industry. We built Bookinglane platform as a longed-for solution to all challenges for independent operators, drivers, and customers.

We treat our clients with utmost care and strive for your success. Our talented IT team constantly monitors and improves our software to ensure your best experience.
Partnered with